Link Edu:IELTS Academic courses
All students in our ELTS classes will receive complimentary notes for effective revision!
IELTS Academic stream score requirements around the world:
Are you looking to study abroad? IELTS Academic is a reliable and widely recognised English qualification that gets you to places, 145 countries in total! To excel among students around the globe, you have to be prepared. Check our Link Edu's IELTS Academic courses. We pride ourselves in its flexibility, efficiency and quality. 
The test format is relatively short, taking up to 3 hours to complete. Although its a short process, it doesn't diminish its reputation. Having been created by experts from Cambridge English, the test is designed on well founded evidence, aiming to asses each candidate fairly and accurately.
Test schedule: 2 hours 45 minutes
Listening: 40 minutes (4 parts /40 questions)
Readings:60 minutes (3 texts / 40 questions)
Writing: 60 minutes (2 parts)
Speaking: 11-14 minutes (3 parts)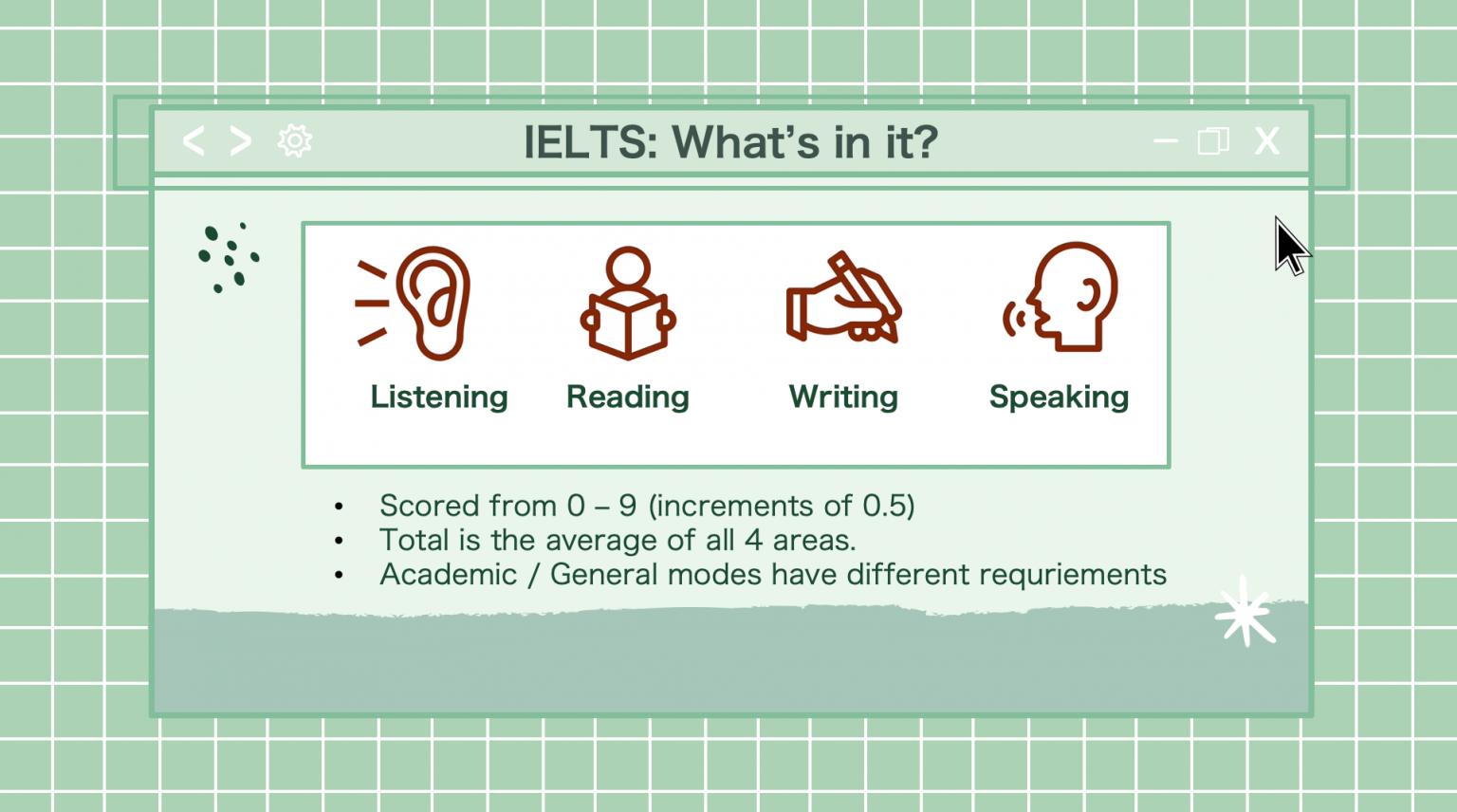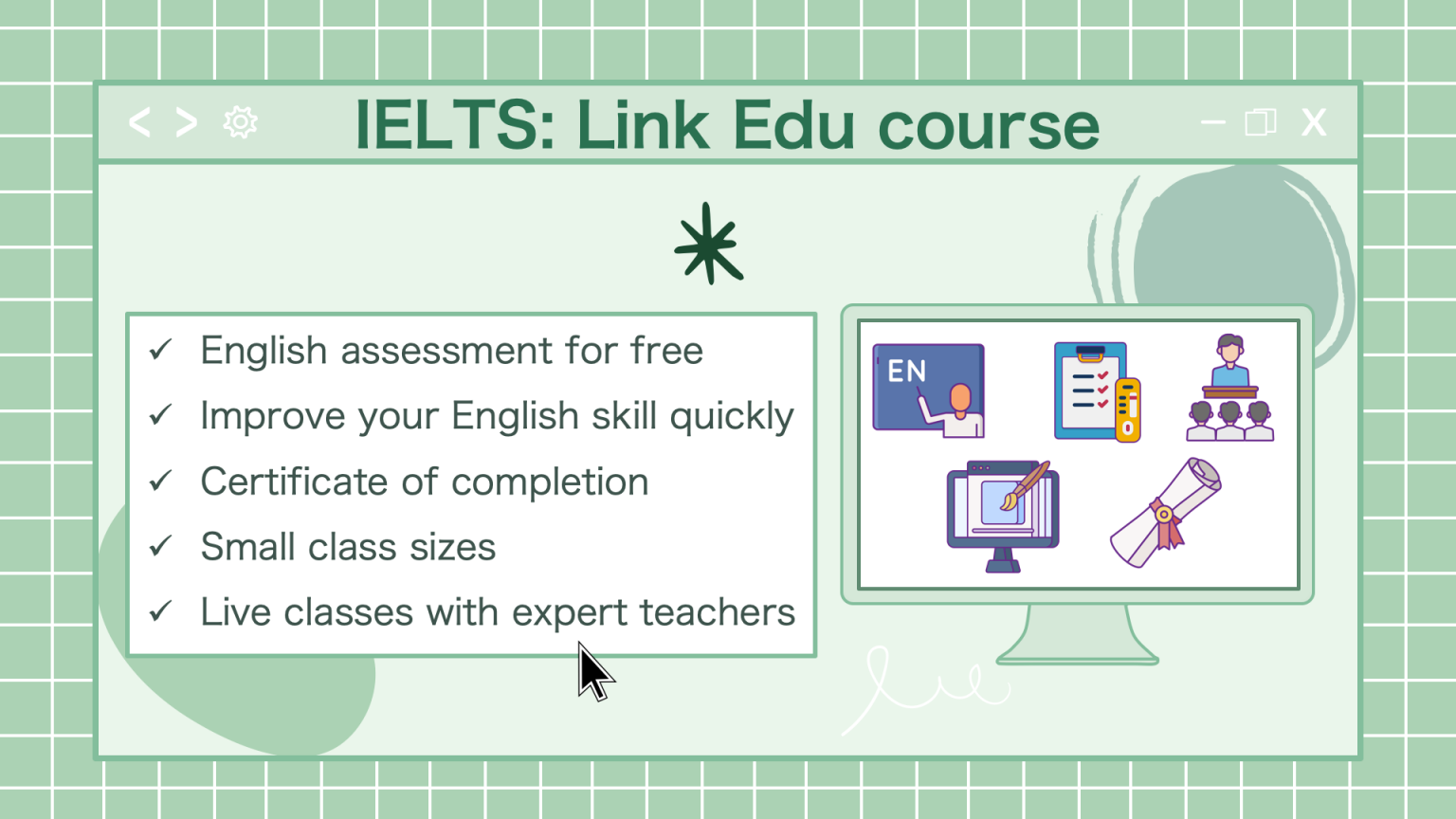 Link Edu has designed an IELTS course that can be tailored to each students' needs, paced by the student instead of a rigid curriculum. Our teachers teach live on Zoom, demystifying the key to tackle the content. We are confident our course can give you a boost of confidence for the upcoming test, reaching scores of Band 6.5 and above!
We all love a strong support system, and that's exactly what our complimentary lesson notes are for. Study hard and when you're ready, book for a mock IELTS test any time after you complete our course. We want to make sure you have enough time to review the course before the test, so the timing is up to you!
40hrs:Training mode
6hrs:Hustle mode
10 / 20 / 30 hours:
40hrs:Training mode
Course objectives:
Dissecting all 4 criteria's response techniques (listening, speaking, writing, reading) in bitesize modules. Improve your understanding of English and how to make the most of your knowledge in a test!
4 parts to the course, each part 10 hours, each lesson 2.5 hours.

Small classes to maximise customised learning, 1 : 4 teacher to student ratio.
Access to Band 7.5-9 past papers and 3 marking opportunities. Get well prepared for the mock!
Course outcome guarantee: To ensure students can achieve Band 6.5 and above after our course, students must have 100% attendance rate, no lates or early leaves. 
6hrs:Hustle mode
10 / 20 / 30 hours: